Cancellation Hunts Available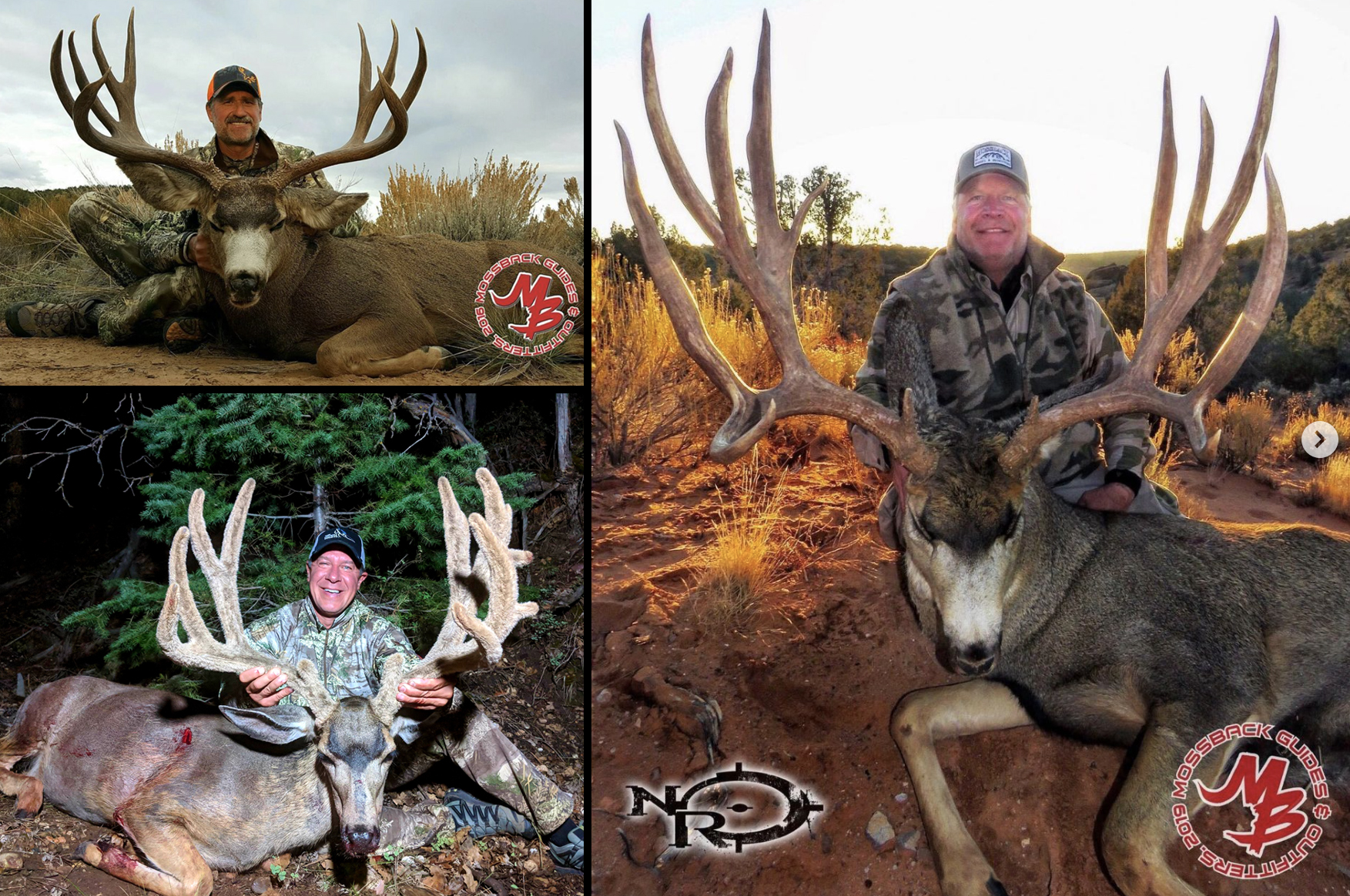 Utah Mule Deer – Paunsaugunt
2 – Utah Paunsaugunt Deer Hunts available. $47,900 each
– 5 Day Hunt
– Fully Outfitted
– Choose Your Season: Archery /  Muzzleloader / Rifle 
These canceled hunts are discounted to sell. These "archery only" tags sold for $60,000 in 2020.
Hunters must still buy their Utah State Hunting Permit and License!
Call or text ASAP won't last long  – 801.372.8311
2021 SANJUAN ELK HUNT GIVEAWAY
$10 per application. No limit to the number of applications.
For every $100 spent be entered to win the Christensen Arms Rifle Giveaway!
FULLY GUIDED
Bull Elk in the 330 to 400+ range are regularly harvested from this unit!
Food AND Lodging Included! 
Hunt is completely transferable. Each applicant may apply as many times as they would like to.
This is a 5-day hunt that will take place between September 1, 2021 and October 15, 2021.
No age limitations to apply
Hunter may choose type of weapon- archery, rifle or muzzle loader. Neither a hunting license nor hunters safety card is required to apply. However, all Utah State regulations must be followed in order to hunt.
Hunter is responsible for fees paid to the state of Utah for hunting license and elk tag. State license fees- Resident $34 ;Non-resident $65: Elk permit fees- Resident $285; Non-resident $1000.
Hunters with current tags may still apply.
Application period ends July 31, 2021 at 11:59pm.
APPLY TODAY